Episodes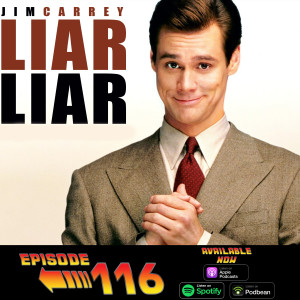 Tuesday Jun 16, 2020
Tuesday Jun 16, 2020
Where does our DeLorean take us this week? We start the podcast on a serious note before traveling to Pasadena California to talk about Depeche Mode's Music for the Masses 32nd anniversary of 101. Freddie fills us in on a special event he's doing celebrating that amazing night. We then head to 1997 to continue our Jim Carrey movie month with the classic, Liar Liar. But as always, our crew gets distracted and Star Wars/The Mandalorian become a focus, all before traveling Back to the Future. 
We also give some podcast shoutouts to: Ruining Our Childhood, Lore School Podcast, Friday 5 Podcast, and It's Just a Dream Podcast 2.0.
Join two Chicanos as they hop in their Delorean and travel Back in Time to revisit the movies, music, and moments of their past.